Mental health patients in Colorado without crimes denied beds in state system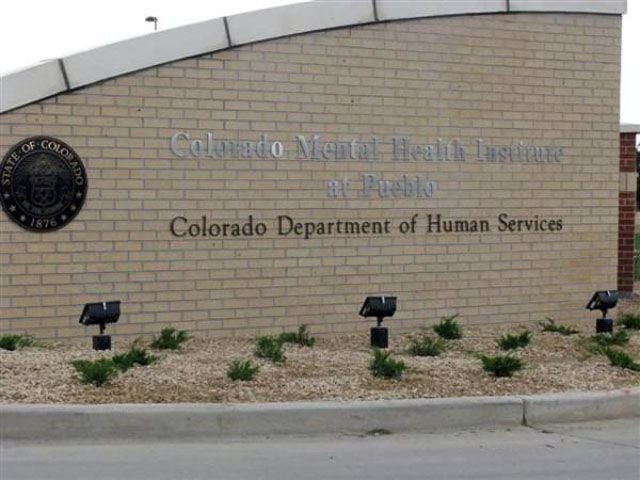 Severely mentally ill people can no longer seek treatment through the state's psychiatric hospital system, amid an admissions freeze affecting nearly anyone not involved in the criminal justice system.
The decision by Colorado Department of Human Services officials drops to zero the number of state-run psychiatric beds available to most adults who don't face criminal charges. As a result, those patients must try to seek care at private hospitals, which patient advocates say can be difficult to access while offering fewer services.
The admission ban primarily affects the state's 90-plus-bed Fort Logan hospital in Denver, because the state's only other psychiatric hospital — Colorado Mental Health Institute at Pueblo — largely stopped accepting such patients a few years ago for the same reasons. Only adolescent and geriatric patients will still be accepted in Pueblo.
The move comes as the agency battles a federal lawsuit alleging that criminal defendants routinely languish for months in county jails across the state while awaiting treatment at a state psychiatric hospital. Making room for those patients is the department's highest priority, said Robert Werthwein, director of the Colorado Department of Human Services' Office of Behavioral Health.
"We're doing this reluctantly," Werthwein said. "The reality of it: We've just seen more (criminal) referrals than we've ever seen before, and we're just not able to keep up."
Werthwein pointed to a significant increase in such defendants needing treatment. Since 2000, the state has seen a nearly six-fold increase in the number of people ordered to undergo mental competency evaluations. It's also seen a 12-fold increase in people ordered to undergo restorative treatment after being found mentally incompetent to stand trial.
On Thursday, patient advocates derided the move as misguided and dangerous.
"It means that you're not going to be able to get into an inpatient institution unless you commit a crime," said Alison Butler, director of legal services for Disability Law Colorado, a nonprofit focused on civil rights and discrimination issues.
While some local facilities — such as Cedar Springs Hospital and Peak View Behavioral Health — can offer short-term solutions, no other options exist in Colorado Springs for people who need longer-term care lasting months or longer. And unlike the state's hospitals, insurance may not cover all or some of that patient's stay at a private institution
Butler implored the state to "think a bit more outside of the box" and create new treatment options for people currently in the state's two psychiatric hospitals, rather than deny care to some of the state's most severely ill residents.
"It sends a horrible message, and it's ignoring the needs of a huge number of people who have mental health issues but have not been involved in the criminal justice system," Butler said.
On average, 15 to 20 people a month seek inpatient treatment at the Fort Logan facility, Werthwein said. As of Tuesday, 14 people were on the department's waitlist, an increase of one person since the admission freeze was issued last week.
In June, Disability Law Colorado reignited its battle against the department over the monthslong delays that criminal defendants face for treatment.
A judge this month assigned an independent monitor called a "special master" to oversee the dispute, according to Colorado Public Radio.
Butler said the state has recently met its promises to evaluate the mental fitness of criminal defendants within 28 days of a judge's order. But people found mentally incompetent and ordered to undergo treatment still languish for months in county jails across the state while waiting for a state psychiatric bed.
She suggested the state begin to free up beds by moving some patients accused of low-level crimes — such as misdemeanors and nonviolent charges – out of its Pueblo facility and into community-based treatment programs.
"What we need to do is build safe, effective community resources."
Werthwein said more than 130 people already receive outpatient treatment outside of the Pueblo facility. The decision to increase that figure is out of the department's control, he added, because each outpatient treatment plan must be approved by a judge.
He added that the department has asked the Joint Budget Committee for more money to add 42 beds by the end of 2019 to the Pueblo hospital.
"That would help tremendously in bringing these beds back," Werthwein said.
The problem isn't new, said Lori Jarvis-Steinwert, executive director of the National Alliance on Mental Illness' local chapter. She said families grappling with severe mental illness already avoid the state's hospitals, due to the current waitlists that leave little hope of admission.
And those delays can prove costly.
"There's no place for the very severely ill," Jarvis-Steinwert said. "And what happens, not surprisingly, is people do end up in the criminal justice system because they're so ill. They end up committing a petty crime or a not-so-petty crime. And then they end up in the system.
"But right now, that's the only access point into the state hospital system."
---
The Gazette
Dec 27, 2018
https://gazette.com/news/mental-health-patients-in-colorado-without-crimes-denied-beds-in/article_f5a64c98-0a1b-11e9-b1dd-dfe7be100d1b.html